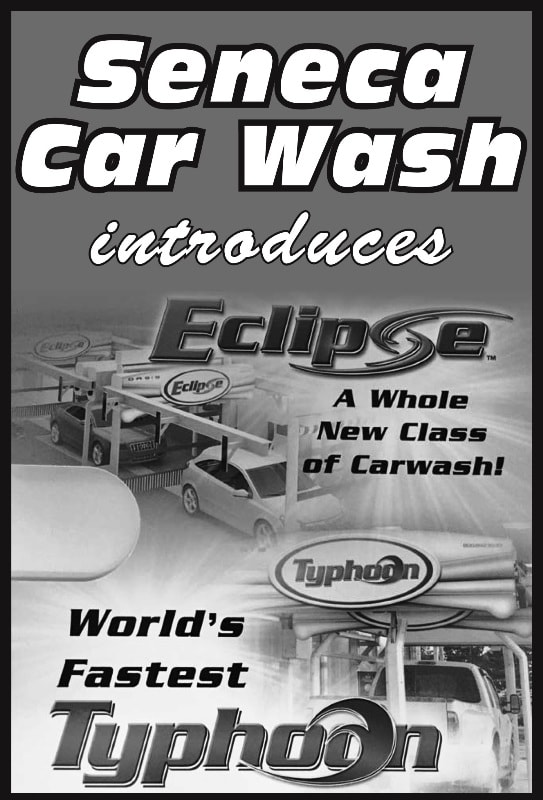 Purchase 4 car wash tokens and get 1 free! 
This equates to 5 car washes for only $20! 
Stop into the dealership to purchase.
Seneca Car Wash is conveniently located right next to Coppus Motors with two automatic, touch-less wash bays and two hand-wash bays. Behind the car wash you will also find two vacuums. 
Remember, Coppus Motors provides one free car wash coupon with every paid service visit!
One Use Pricing:
East Bay Car Wash (closest to Aldi):
Basic Wash: $4
Pre-Soak

High Pressure Wash & Rinse
Basic Plus: $5
Undercarriage Wash

Spot-Free Rinse

Dryer
Deluxe: $6
Ultimate: $7
West Bay Car Wash (new Typhoon wash which is faster, wider, and rotates to spray from the front and rear of your vehicle):
Basic: $6
Pre-Soak

High Pressure Wash

Clear Coat

Spot-free rinse
Basic Plus: $7
Undercarriage Wash

Rock Blaster/Wheel Chemical

Dryer

 
Deluxe: $8
Ultimate: $9